This article will walk you through how to:
Add a New Voicemail Box:
1. Navigate to Voicemail Boxes in the SmartPBX
2. Click Add Voicemail Box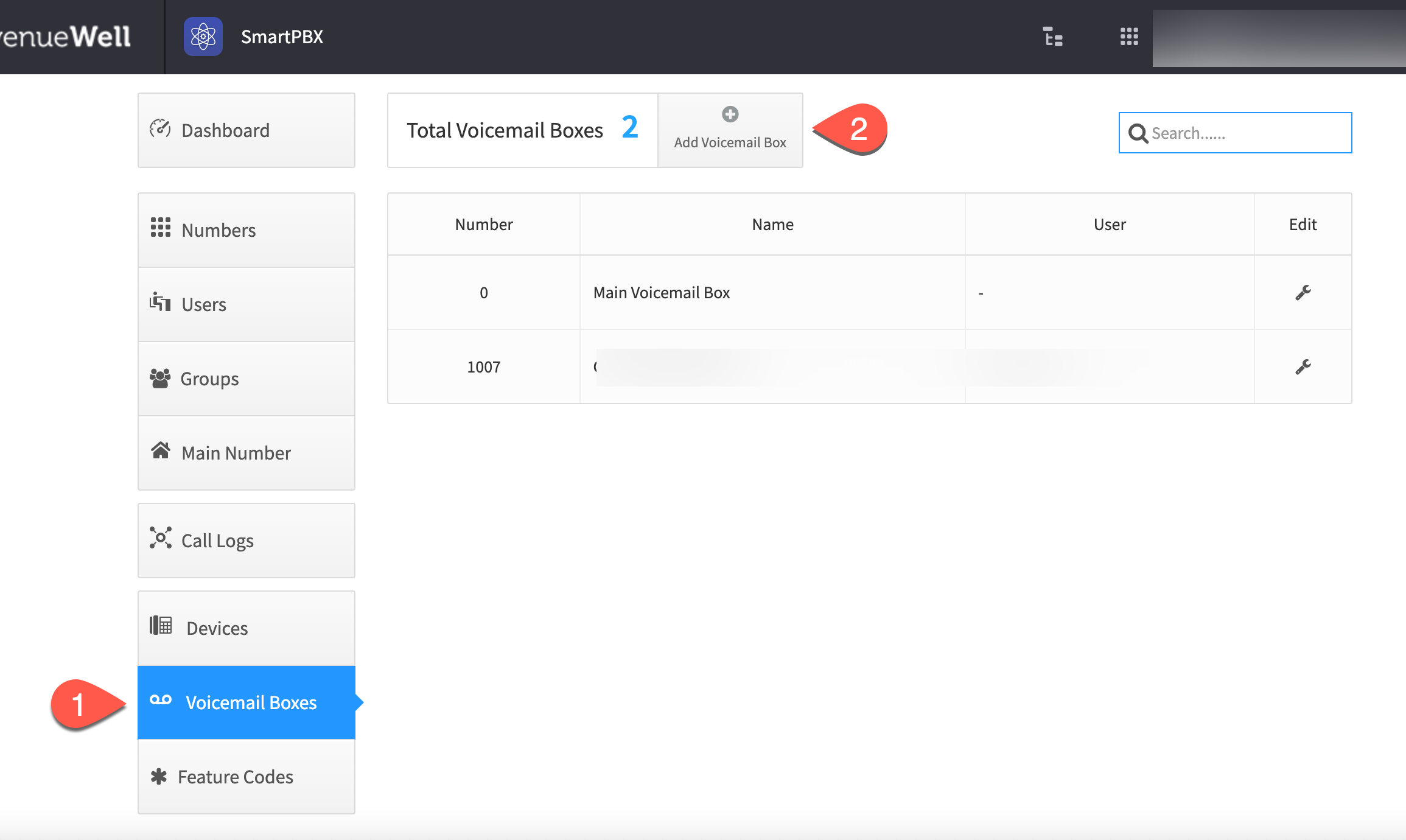 3. Name your Voicemail Box
4. Assign your VM Box Number
5. Assign a PIN for your VM box
6. Click Create new Voicemail Box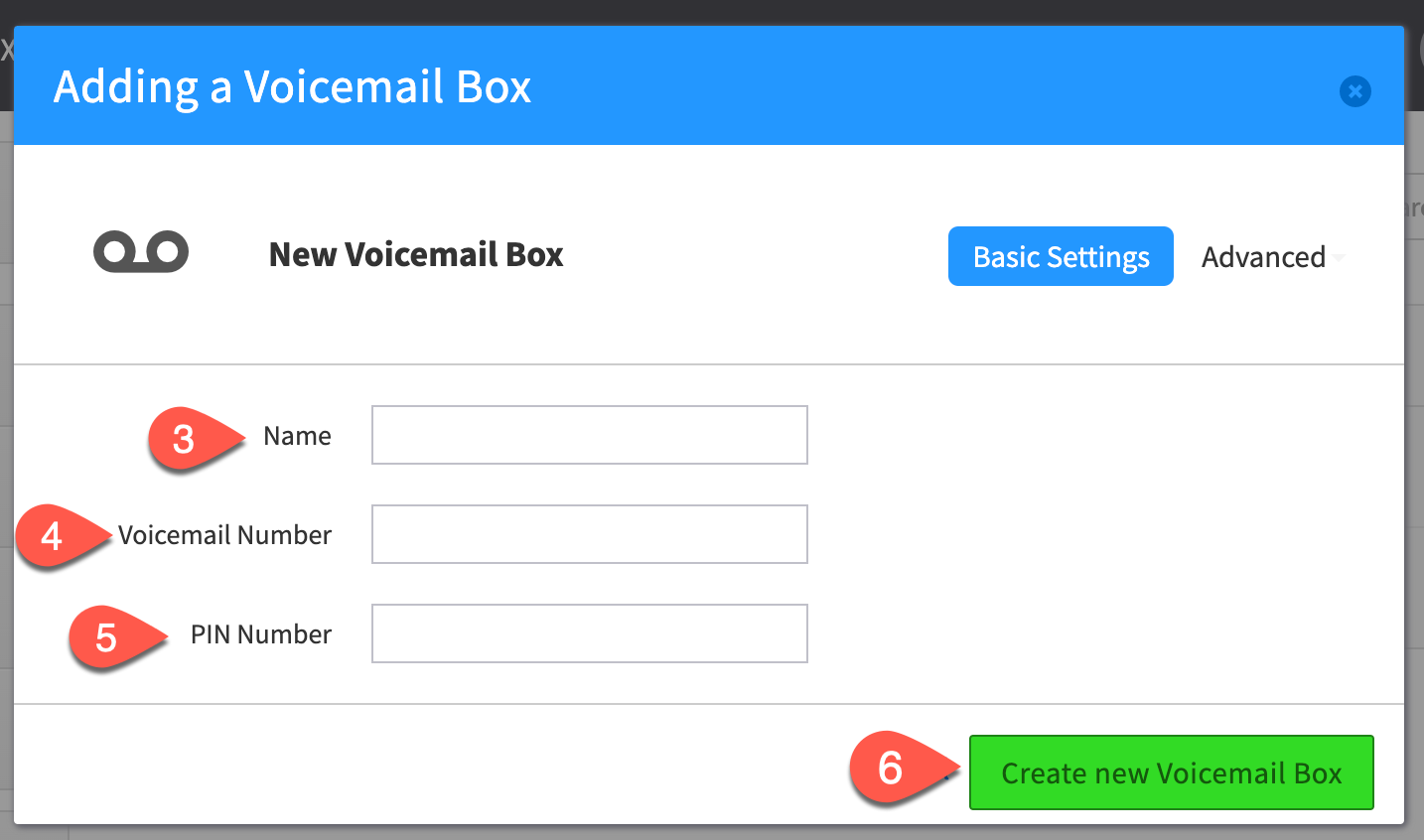 Edit Voicemail Box Settings:
Within the Voicemail Box section of the PBX,
1. Navigate to the "Edit" column
2. Click on the wrench icon next to the VM box you want to edit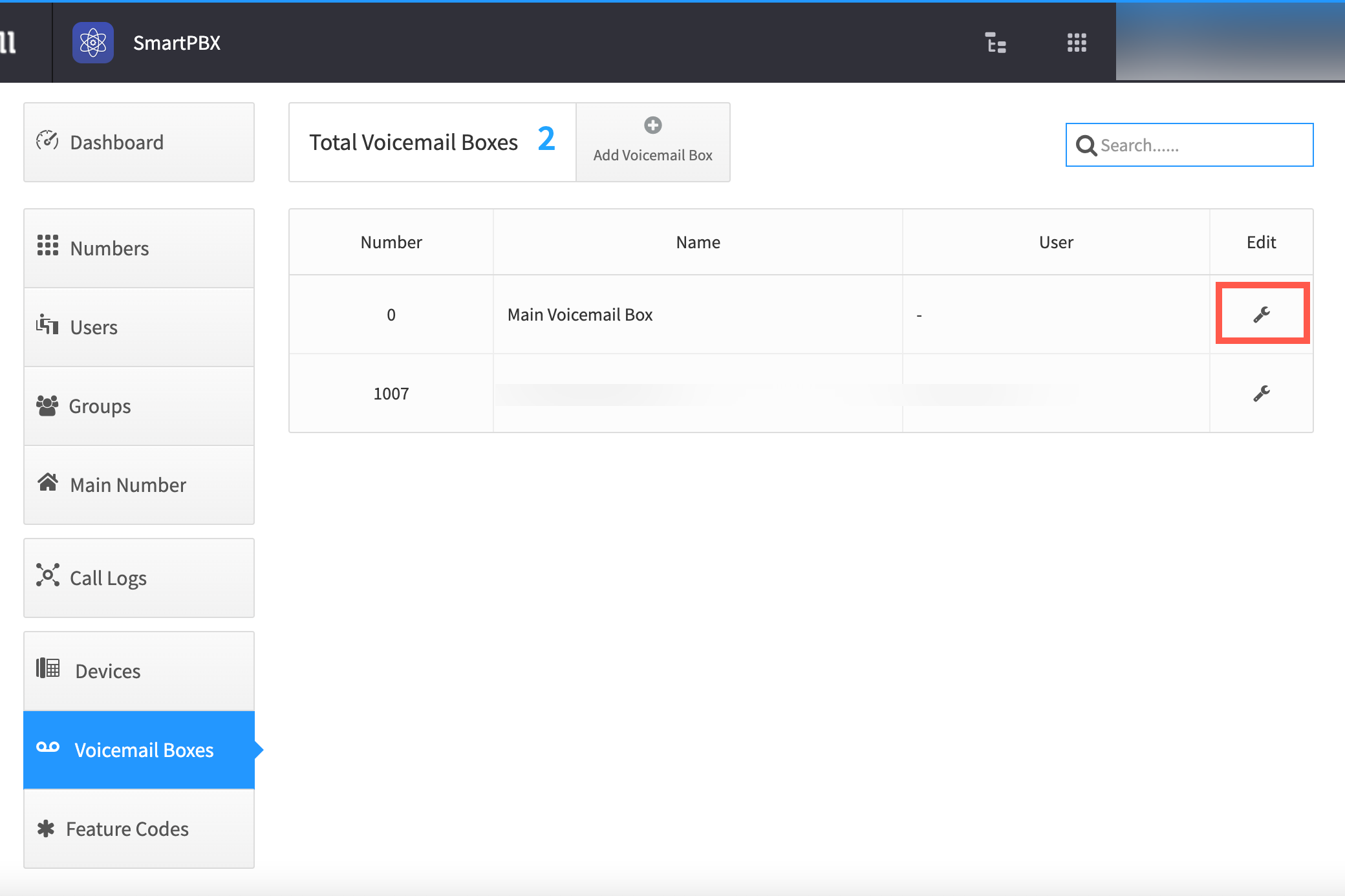 3. Click the gray Advanced button
The Advanced Menu will give you the following options:

Options

-

This allows you to customize your Voicemail Box in various ways
Recipients

-

Here you can add an email recipient to be notified when messages are left in the chosen Voicemail Box
Greeting Media

-

Here you can select, change, and set temporary greetings for the Voicemail Box. This is a great option when needing to change your voicemail greeting from anywhere due to emergency closure or other scenarios.
For more information on how to manage your Greeting Media, please see How to Manage Media within the PBX (Voicemail Greetings, Hold Music, etc.).
4. Click the green Save Changes
Change Voicemail Greeting Over the Phone
1. Dial *97 (or the envelope button if available on your Yealink device) from any phone in the office
2. Follow the prompts, the system will walk you through voicemail set up, including:
Dialing the number of the intended voicemail box

Entering VM Box PIN

Recording your greeting
There are Three Ways Listen to Voicemails:
1. From a phone in the office
Dial *97 on your device

Enter the pin of the voicemail box
2. When logged into RevenueWell
Open the Phone app along the lefthand sidebar menu

Click "Voicemail"

Choose the voicemail you wish to listen to

Click the play icon
3. From another phone device (i.e. personal cell, etc.)

Call your office phone number

After the voicemail picks up, dial * to log in

Enter your PIN
Note: Deleting a voicemail from the Main Voicemail Box deletes for all staff members.
Video Tutorial: