Screen Pop Requirements
1. The user must be logged into the RevenueWell Desktop App.
2. The user must be assigned to a device (best practice is assigning a physical device)
3. The device will need to be part of the call flow so that when a call comes in,
the device rings, and Screen Pop is triggered.
4. Desktop notifications must be on in both:
Troubleshooting Screen Pop
If the previous requirements are met, but the user is still unable to use Screen Pop, please follow the troubleshooting steps below:
1. Verify PBX user mappings:
User's name and email in RevenueWell User Management settings should match credentials in the Phone PBX.
2. Verify desktop notifications are enabled in RevenueWell settings (Click Here to Access your Settings):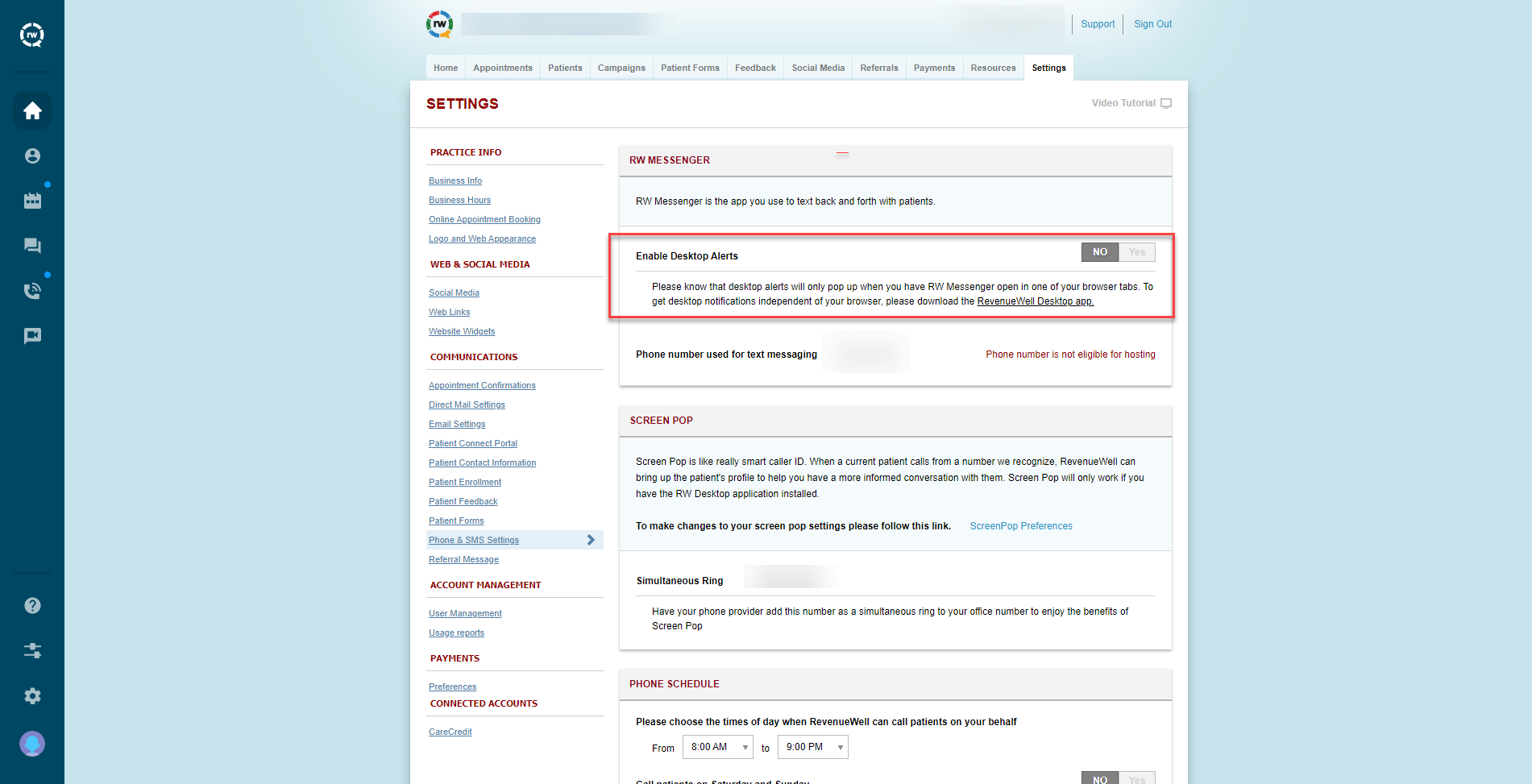 Note: This setting needs to be enabled directly from a customer's computer.
3. Verify windows "Focus Assist" is "Disabled":
Focus assist (also called quiet hours in earlier versions of Windows 10) allows you to avoid distracting notifications when you need to stay focused and is set by default to activate automatically under certain conditions. Here's how to turn focus assist on or off:
a. Select the action center icon on the taskbar.
b. Select Focus Assist to cycle through the available settings: either Priority Only, Alarms Only, or Off. (If you don't see the Focus Assist tile, you may need to select Expand first.)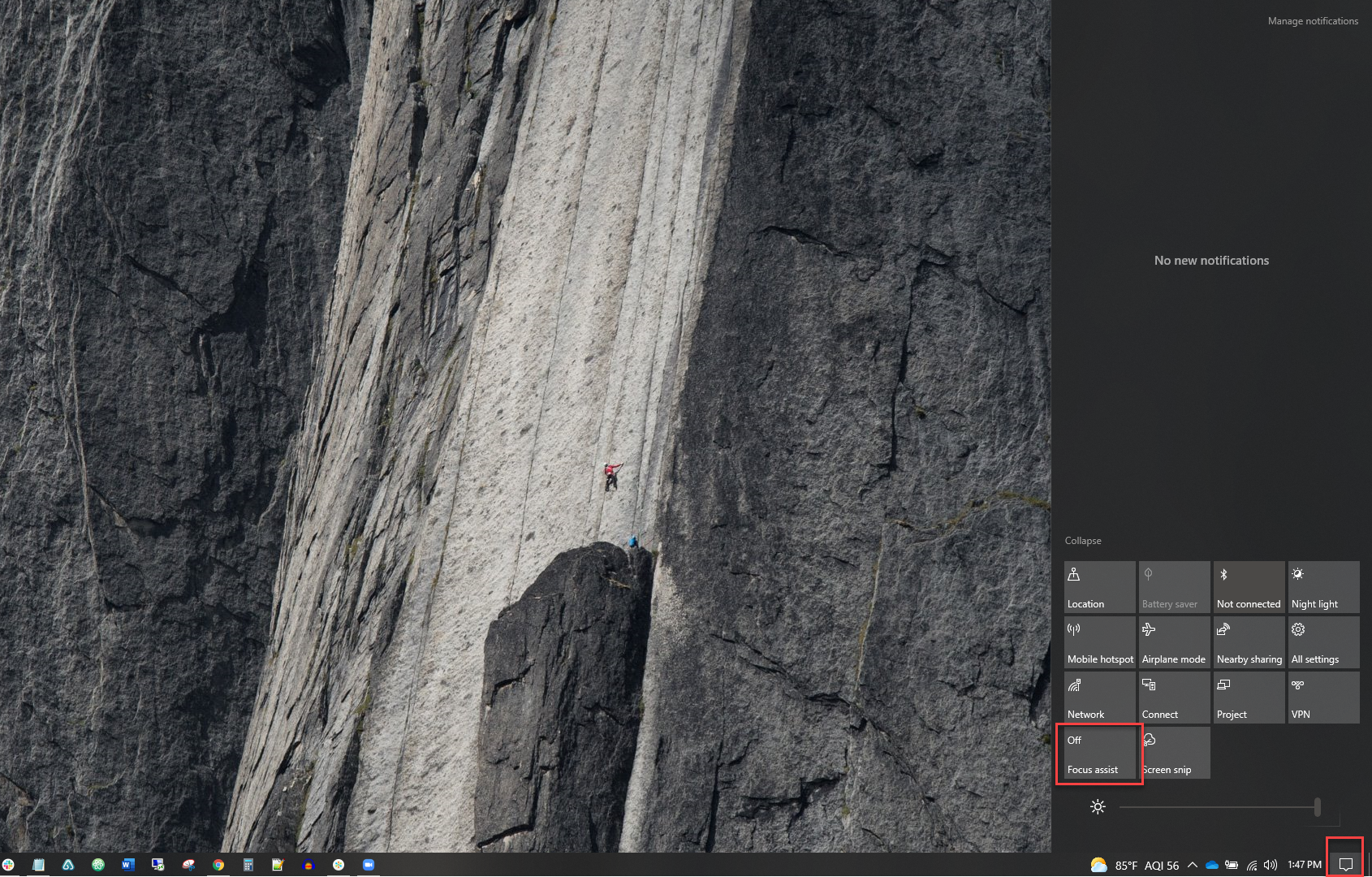 c. Focus assist settings can also be edited by selecting Start > Settings > System > Focus Assist or typing Focus Assist into the search box on the taskbar, and then selecting Focus Assist settings from the list of results.
4. Verify windows notifications are enabled for RW Desktop App:
a. Select the Start button, and then select Settings.
b. Go to System > Notifications & Actions.
c. Scroll to the "Get notifications from these senders" section.
d. Locate the RW Desktop App on the list and ensure the slider control is set to "On".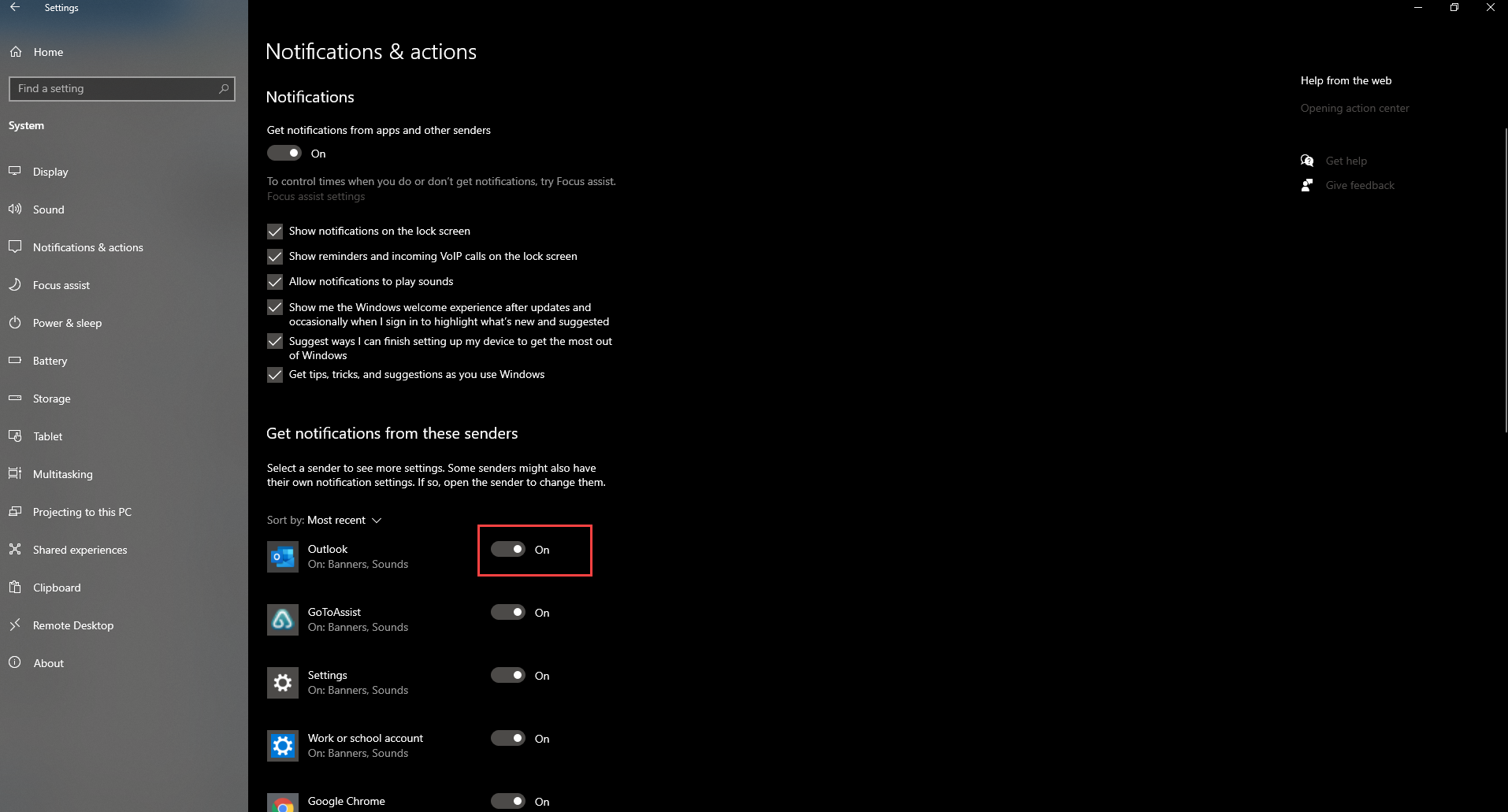 5. Verify the following URLs are whitelisted:
When these URLs are blocked, it prevents us from being able to connect ScreenPop. Please verify with IT that the following is whitelisted:
6. Verify the following outbound ports are open:
When these outbound ports are either not open or blocked, it prevents us from being able to connect ScreenPop.
8443 - For API connectivity from web interface to backend

5443 - Websockets: needed for screen pop

5065 - Webrtc: webphone
You can troubleshoot this by clicking the following links to verify:
http://portquiz.net:8443
http://portquiz.net:5065
http://portquiz.net:5443
A successful test should return: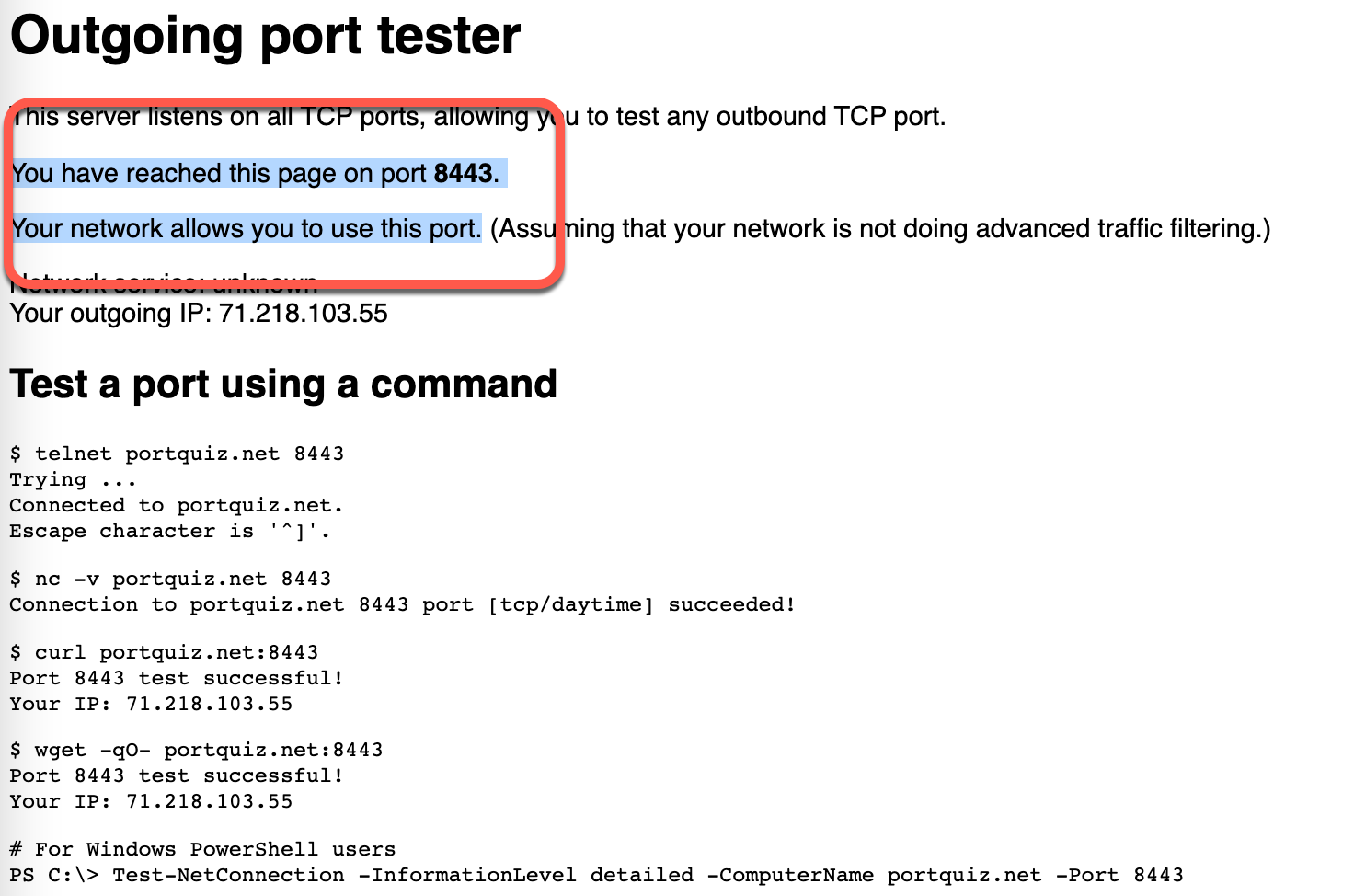 If you need additional assistance, please reach out to RevenueWell Customer Support at 847-597-1745 ext 2.