The following are ways to obtain reviews from patients:
1. A patient can click on the "Write a Review!" button on the bottom of any email communication sent by RW.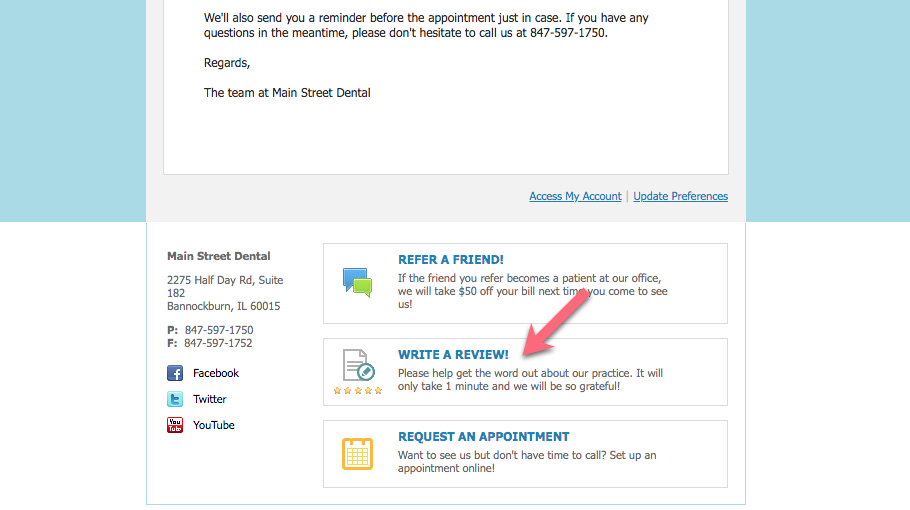 2. In the Campaigns tab, activating the "Review & Survey Request" campaign will invite a patient via email to leave you a review after their appointment. RevenueWell will send only one of these requests in any 3 month period, if a patient has multiple appointments within that time.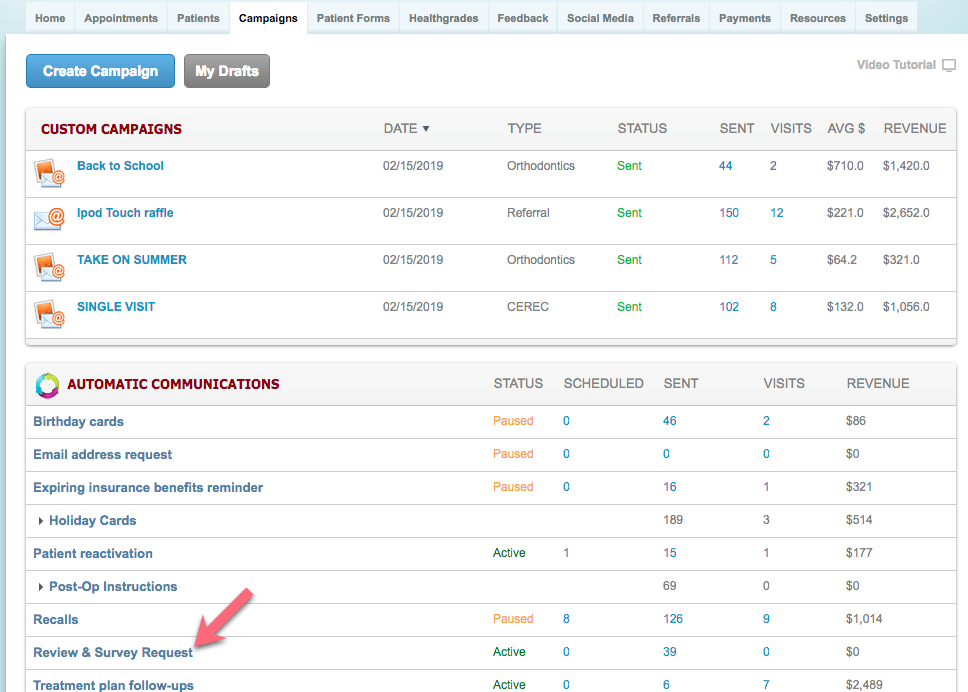 3. You can send an individual request to any patient via their patient profile. Go down to the "Patient Feedback" section of their profile and click on "Invite Patient to Submit a Review." This will send one email to them requesting they submit that review.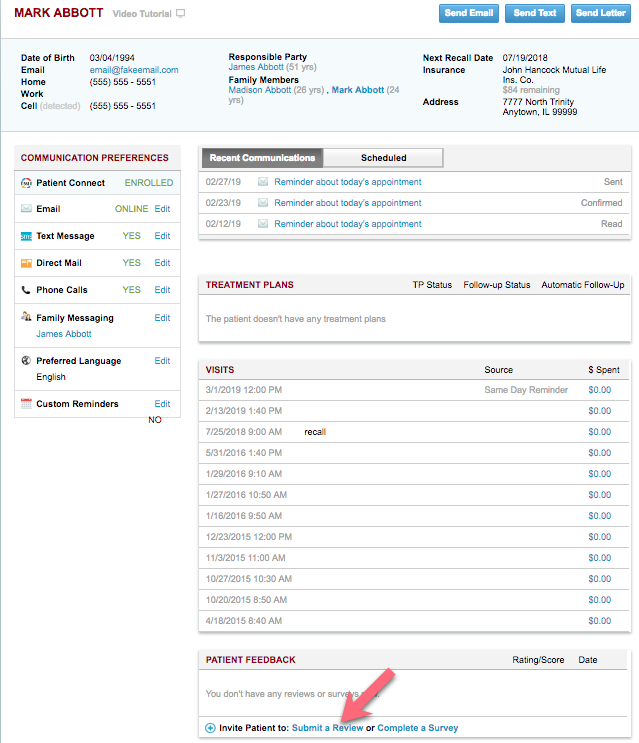 4. In the RW app, you can click on a patient's name in your schedule and then click the option to send them a review request via text.