Grant PBHS Account Administrator Access to your Stripe Account:

This will allow your PBHS representative to integrate your Stripe Account to accept payments coming from your PBHS SecureVideo platform or Online Payment Forms.

In your main dashboard, select Settings from the left-hand navigation menu.

You will be taken to the Business Settings Page, where you can manage your Team. Locate "Team and Security" in the top right-hand corner of this section and select "Team Members"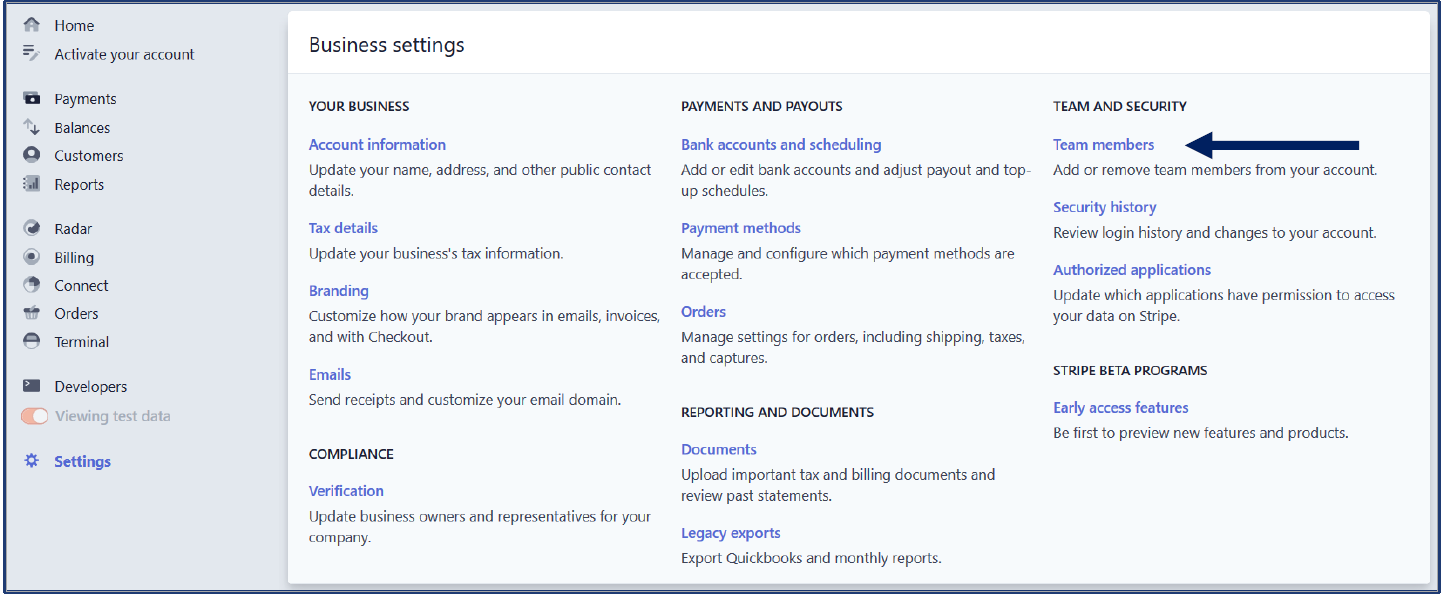 In Team Members, locate and select the (+) New User Button to add your PBHS representative.

Type in the PBHS Stripe Administrator email: stripeadmin@pbhs.com and select the Administrator role and "Invite"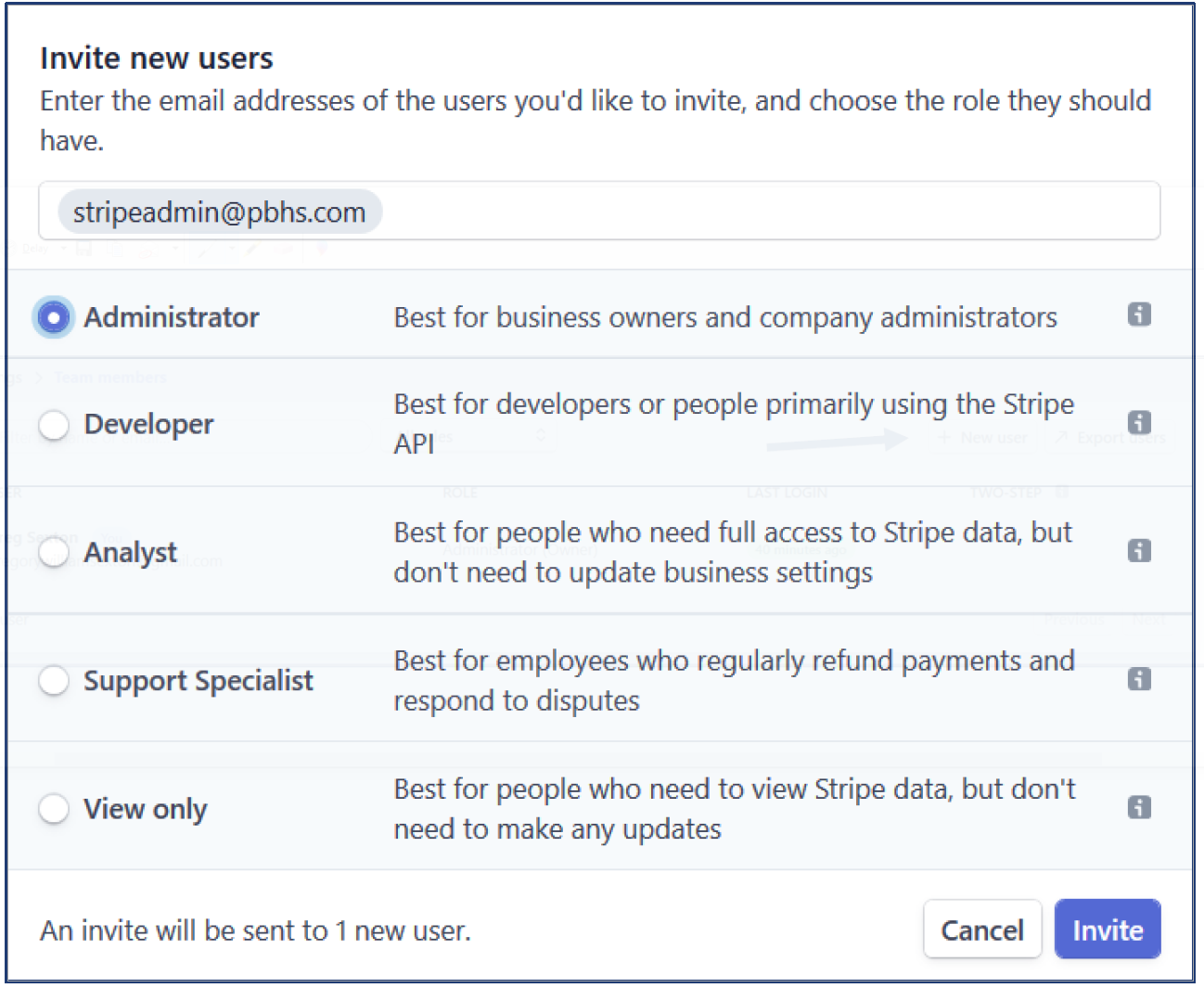 PBHS will now connect your Stripe account to your PBHS SecureVideo platform so that you can accept payments for your online consultations. We will notify you when this is complete.