There are a lot of technological changes being enforced in 2015. One of the most important updates, mandated by Google, is the requirement of mobile-oriented website design. Specifically, Google has announced that they are now marking whether or not websites are mobile friendly in mobile search results. They have also announced that mobile friendliness will start to affect how a website ranks within these results.
Google has stated that of the two mobile-friendly options, a separate mobile website or a mobile responsive design, they prefer the mobile responsive design.
At PBHS, all of our new websites have been built using responsive design so that they will resize and adjust to the viewer's screen. This capability includes converting the navigation menu into buttons, an integrated call feature, and resizing the content for easier reading on a small screen.
See the examples below:
The website below (an older, non-responsive website) is poorly viewable on a small screen mobile device. It would take a lot of inconvenient pinching and zooming to read the content on the page.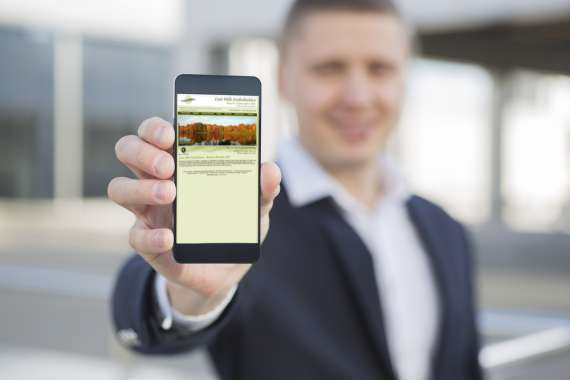 By contrast, the responsive website seen below will respond and adjust to the screen size that the viewer is using, whether it is a desktop computer, mobile phone, or tablet. As you can see, the website will automatically convert to a button menu and call button for the convenience of the user. No zooming in, pinching, or moving around required!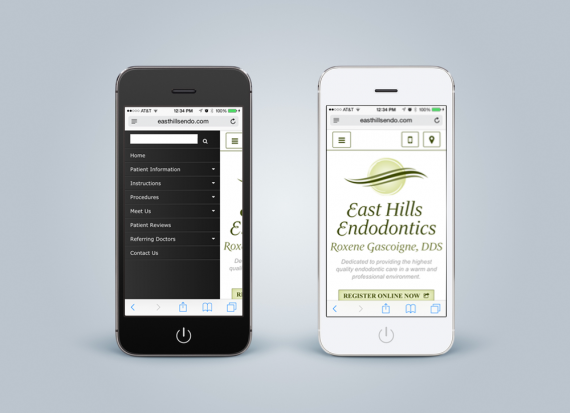 Google rewards websites that use new technologies which will help your SEO by bringing your website up on mobile searches. It is projected that searches on mobile devices will surpass desktop usage in 2015 so it is important to address your website visibility now.
This is great opportunity to redesign your website to make it more user friendly and modern.
For more information on what you need to do to keep ahead of the curve, contact PBHS at 800-840-5383.