Enabling Online Scheduling Appointment Writeback
The following information will guide you through how to enable Eaglesoft Appointment Writeback for RW Online Scheduling. There are a few steps that must be taken before you can enable this feature and begin enjoying tighter calendar alignment. Follow the steps below to ensure your practice is on the latest version of RW with appointment writeback.


FIRST: Confirm Eaglesoft Version
We support Eaglesoft versions 18+ for appointment writeback. If you are using an older version of Eaglesoft, this feature will not be available.


SECOND: Upgrade .NET Framework
Verify that the latest .NET framework is installed on your practice server. This is a requirement for Online Scheduling Appointment Writeback!

To do this, take the following steps:
Access your .NET framework (download here). You will be directed to the below page. Select .NET Framework 4.8 (circled below).


Select the .NET Runtime Framework to download the .NET installer.


The installer will appear in your browser's download bar.



Click on the download link to open the .NET installer. If your machine is already using the latest .NET Framework, the below message will show.




If your .NET framework is not up-to-date, follow the install prompts by clicking "Continue"

.



THIRD: Restart Practice Server
You can now restart your server. This will only take 5-10 minutes but should be done in the evening after COB as to not create performance issues during business hours.)


FOURTH: Enable PMS Writeback
Congratulations, you are all set! The writeback feature can now be enabled in RW Online Scheduling. Here's how!

Using Google Chrome or Mozilla Firefox, navigate to RevenueWell and log in.
From the RW home screen, click the Calendar Icon.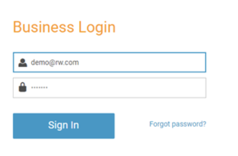 Navigate to the Messenger Bar Menu and choose the Preference Icon, shown below:

Next, you will want to select "Appointments":


Once you have enabled "Online Scheduling" (1) at the very top, you can scroll down to where it shows you to select "PMS Appointment Writeback" (2):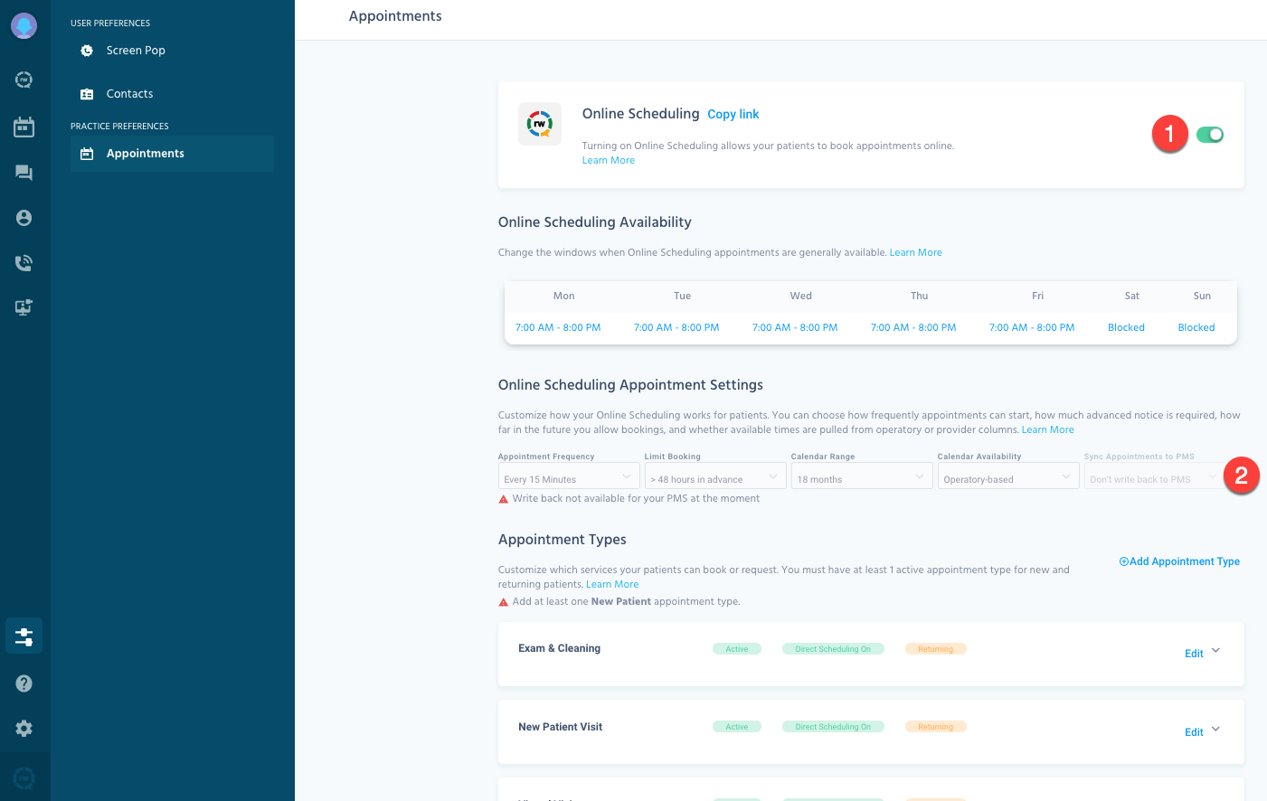 You're all set!